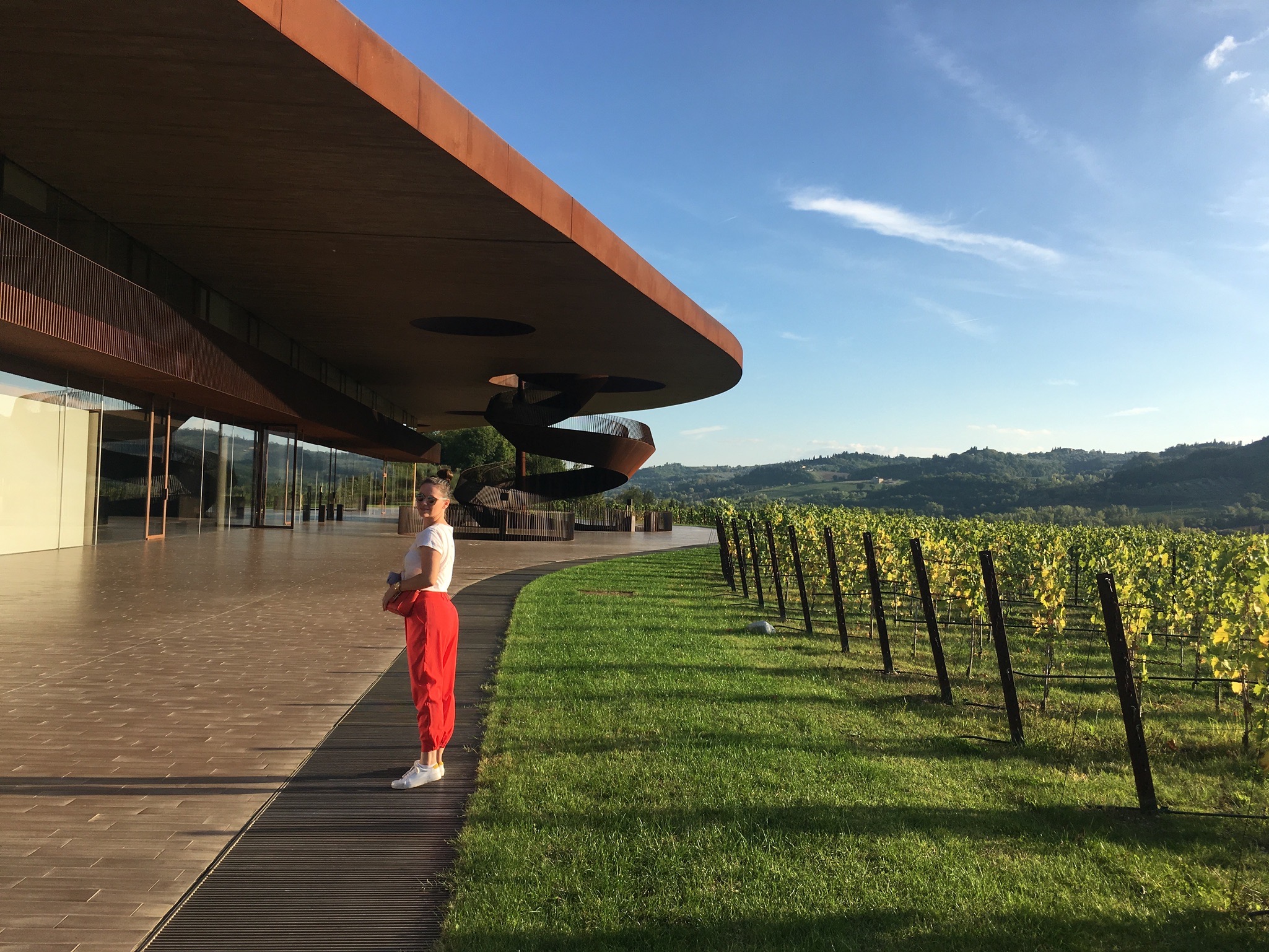 Toskana – slavna po izjemni hrani in vinu
Že na začetku našega potovanja v Toskano sem rekla, da bo dopust odlično kulinarično popotovanje. Pa so se mi vsi smejali. In kaj se je zgodilo? Ravno to – jedli smo odlično hrano in pili zares dobra vina. Če si na dopustu v Italiji, potem si moraš privoščiti, kar Italijani pač radi jejo. In smo poskusili mortadelo, lazanjo, testenine na tisoč in en način, zrezek po florentinsko, pecorino sir, cantucci, … ni da ni! In katera so naša najboljša priporočila?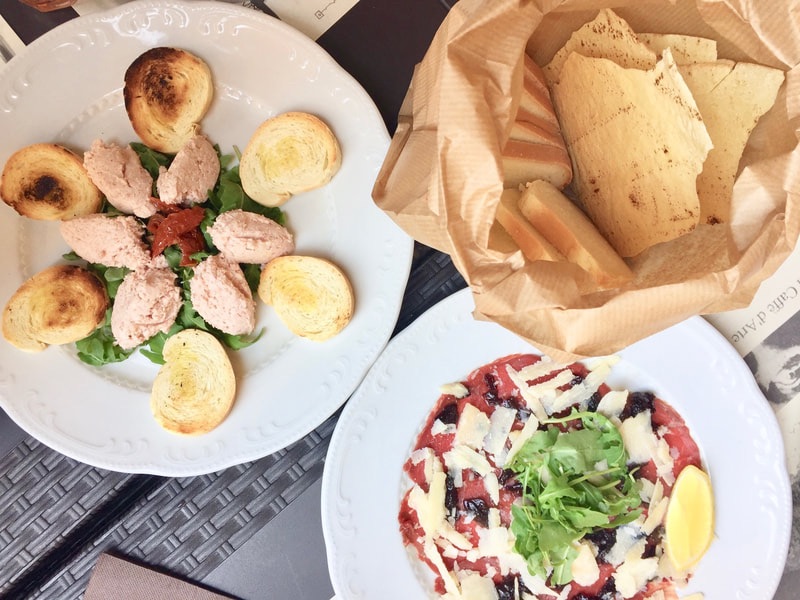 Golem Cucina e dintorni, Bologna​
Piazza San Martino 3/B, 40126 Bologna
Za tiste, ki živimo v Ljubljani, nam cena kakšnega obroka oziroma menija v Italiji niti ni predstavljala večjih težav. Seveda lahko ješ poceni in navaden sendvič pa vse do super duper dragega kosila, a smo se odločali za restavracije in lokale, ki so ponujali najboljše med kakovostjo in ceno. Za štiri jedce, željne odlične hrane, smo za kosilo ali večerjo dajali okoli 100 evrov (+/-). Ravno zaradi tega sva vesela, da sva potovala z Dušanom in Sabino, saj nobenemu ni bil problem za meni odšteti malenkost več. Hkrati pa smo želeli poskusiti čimveč jedi iz menija ter si jih med seboj deliti. Bistvo potovanja je zame vedno tudi kulinarični del. Hrana je na mojem dopustovanju izredno pomembna. Se je pa potrebno zavedati, da Italijani čez dan radi počivajo, zato so popoldne restavracije zaprte. Če imaš srečo, se lahko še prikradeš v kakšen lokal ob 14.30 ali 15.00, sicer pa se okrog druge ure vse zapre. Tako, da moraš počakati na večerne ure, ko gostilniške mize in terase zapolnejo domačini, ki ob hrani znajo zares uživati.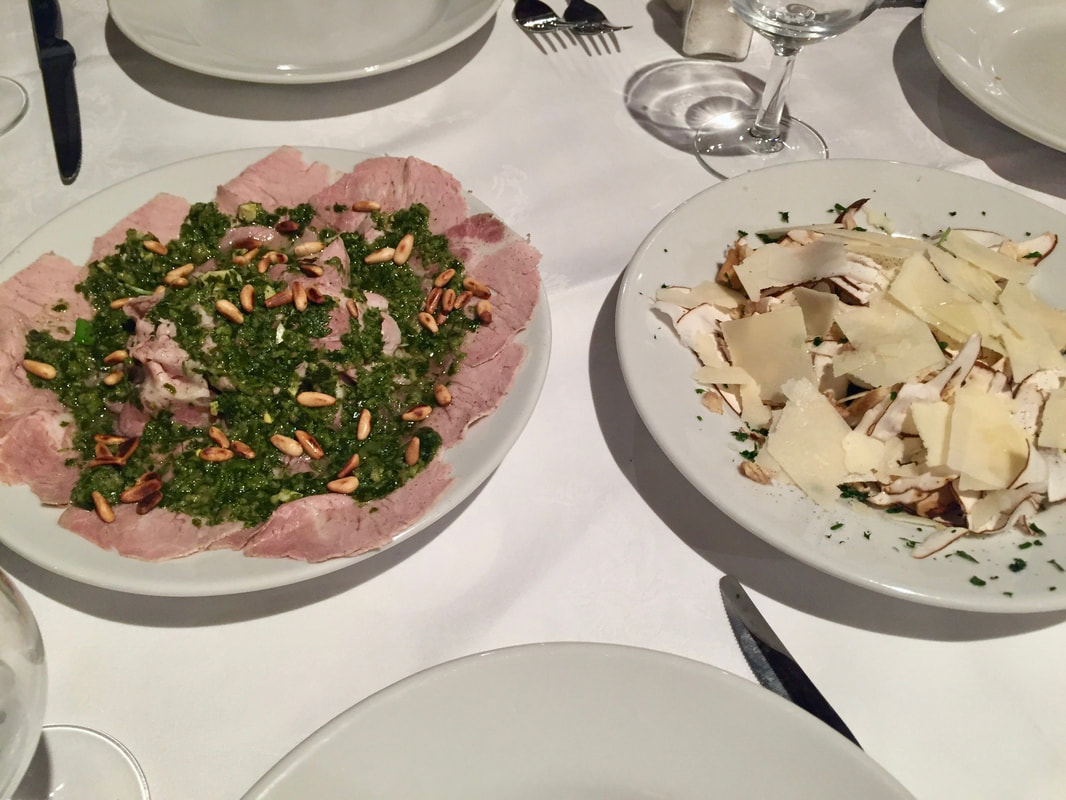 Casorina, Massa e Cozzile
Via del Casorino 17, 51010 Massa e Cozzile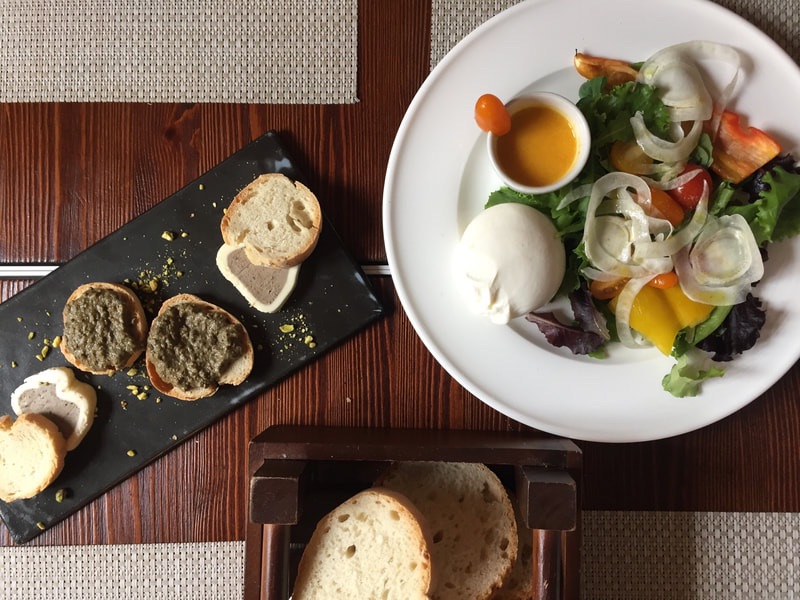 Ristorante Locanda La Mandragola
Via Diacceto, 23, 53037 San Gimignano
Italijanska hrana mi je med najljubšimi, saj je vedno enostavna, iz svežih in kakovostnih sestavin. A za njihovo kosilo si je potrebno vzeti čas, saj si najprej privoščimo antipasti, mogoče pa ob njem spijemo še aperitiv. Nadaljujemo s primo ali toplo predjedjo, ki smo je mi vajeni kot glavno jed, saj imajo za predjed že testenine, rižote, … Ob kozarcu odličnega lokalnega vina si privoščimo secondo ali glavno jed ter po želji contorno oz. prilogo. Zagotovo pa domov ne gremo brez sladice in skodelice kave.
Locanda di Bruno, Pietrasanta
Via Solaio, 67/C, 55045 Pietrasanta
Na obisku v Firencah si je obvezno poleg vseh znanih in manj znanih znamenitosti potrebno privoščiti še dve stvari – florentinca in napoli pico v pokriti tržnici Mercato Centrale! Florentinec – najmanj kilo težek kos govejega ledja, ki bi bil za marsikateri okus malenkost preveč surov, je bil zares konkretno kosilo. Poleg vseh manjših prilog, nam ga ni uspelo uničiti v celoti, saj je bil res ogromen kos. Kozarec odličnega rdečega vina, ki ga sicer ne maram preveč, je bilo kosilo popolno.Kljub sitosti od kosila, sva si za večerjo privoščila še napoli pico v pokriti tržnici v centru mesta. Ta pica je zagotovo najboljša, kar sem jo kadarkoli jedla in bi se brez težav vrnila v Firence samo zaradi nje. Odlična!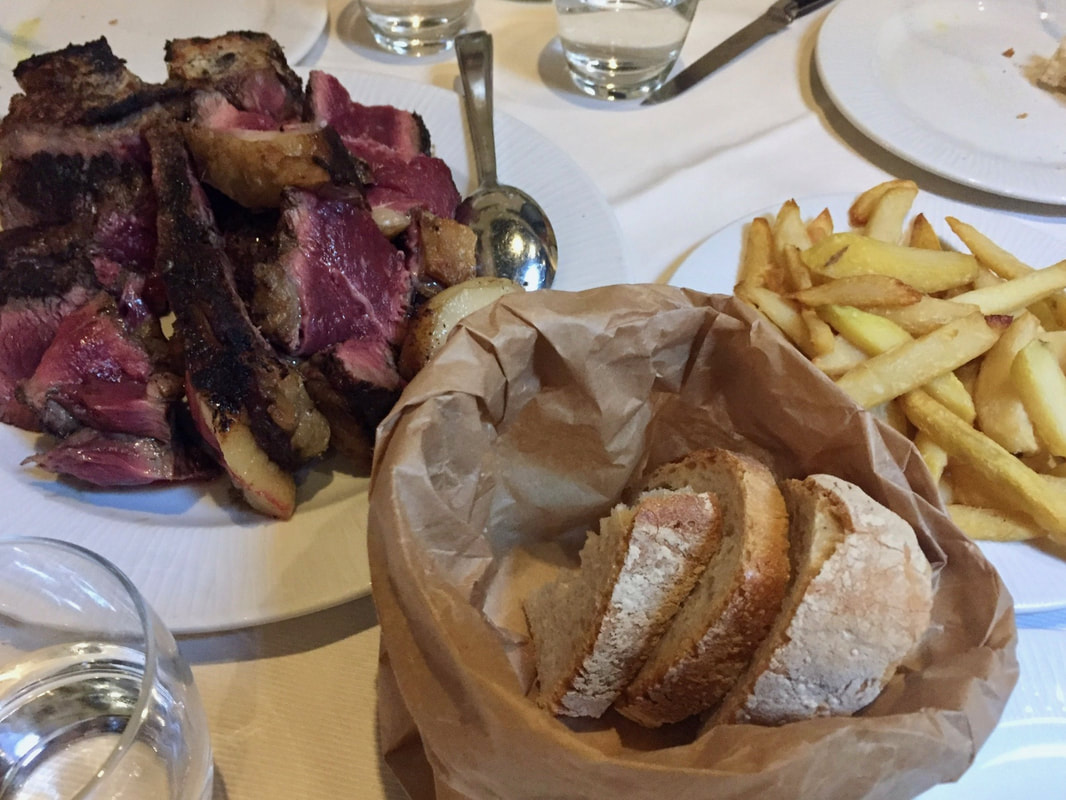 La Foticine, Firence
Via Nazionale, 79/R, 50123, Firenze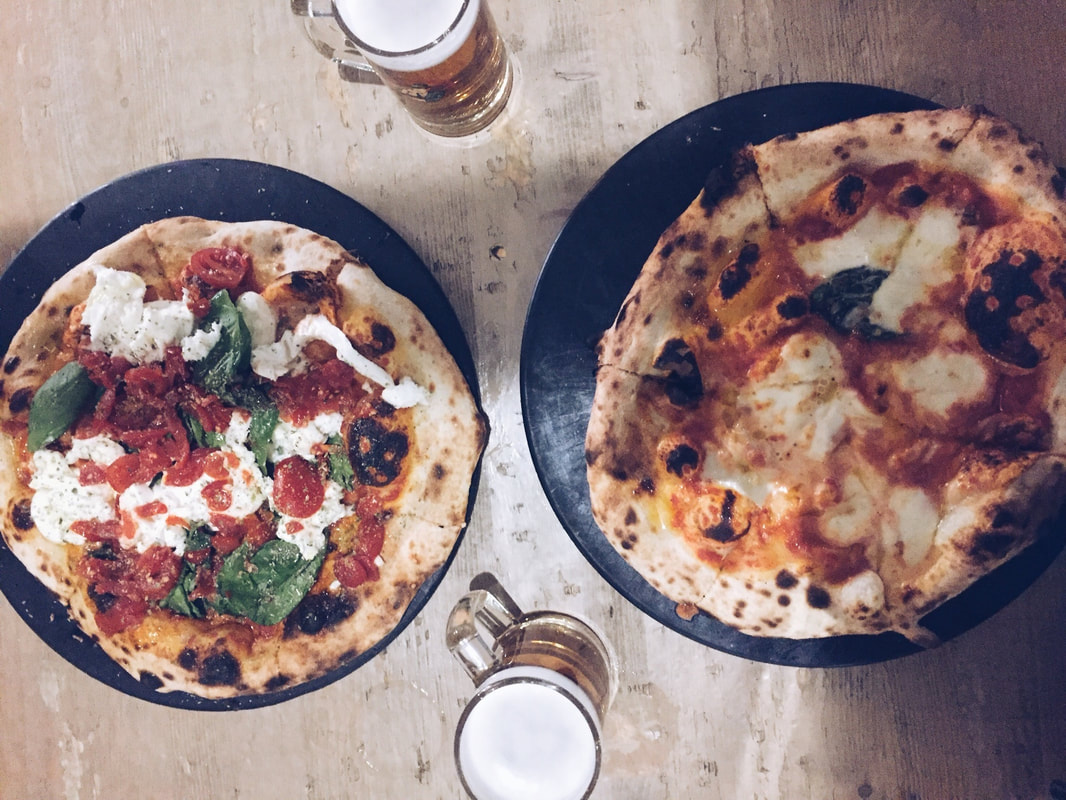 Mercato Centrale, Firence
Piazza del Mercato Centrale – Via dell'Ariento, 50123 Firenze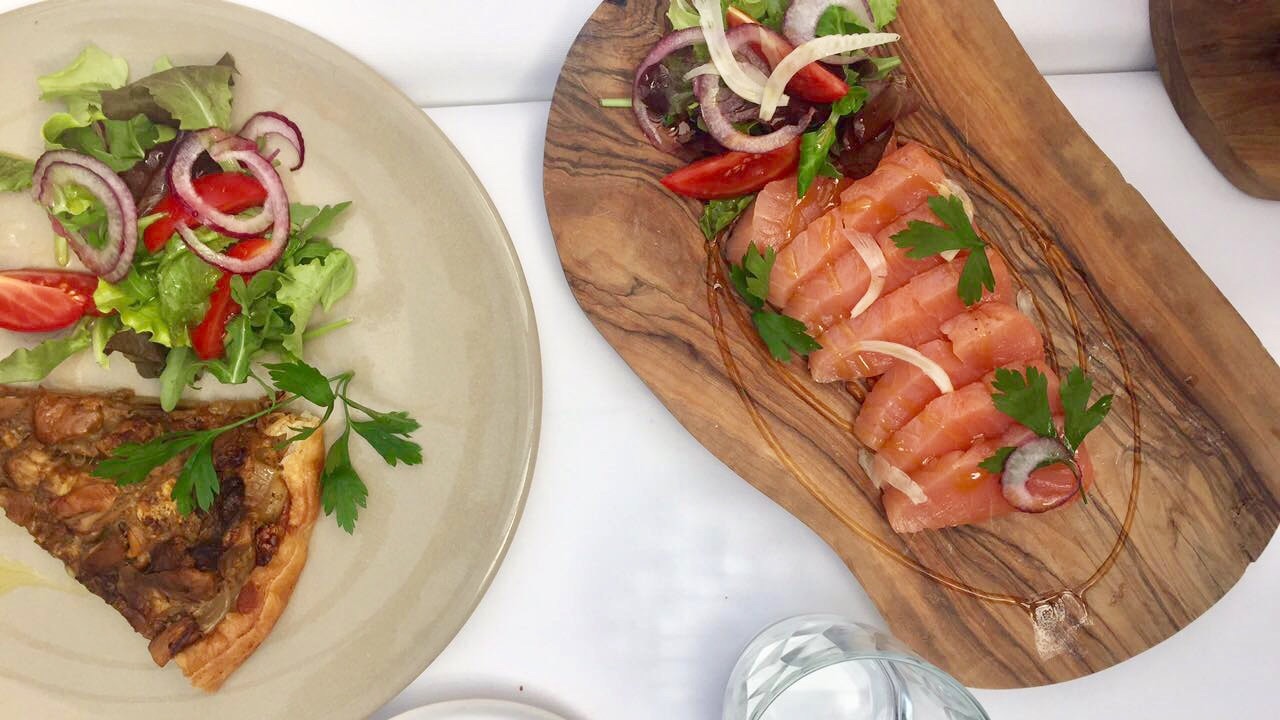 Albergo dei Chianti, Greve in Chianti​
Piazza Matteotti 86, 50022 Greve in Chianti​
Pri Italijanih obožujem to, da ti na mizo vedno postrežejo še – kot temu rečemo pri nas – pozdrav iz kuhinje. Nekaj za ugriznit, da lažje počakaš na svoj naročeni meni. Naj bodo to bruskete, namazi, domače salame, … glede tega me res navdušijo. Seveda lahko kaj podobnega naročiš tudi kot antipasti, a v večini te vedno pričaka še nekaj.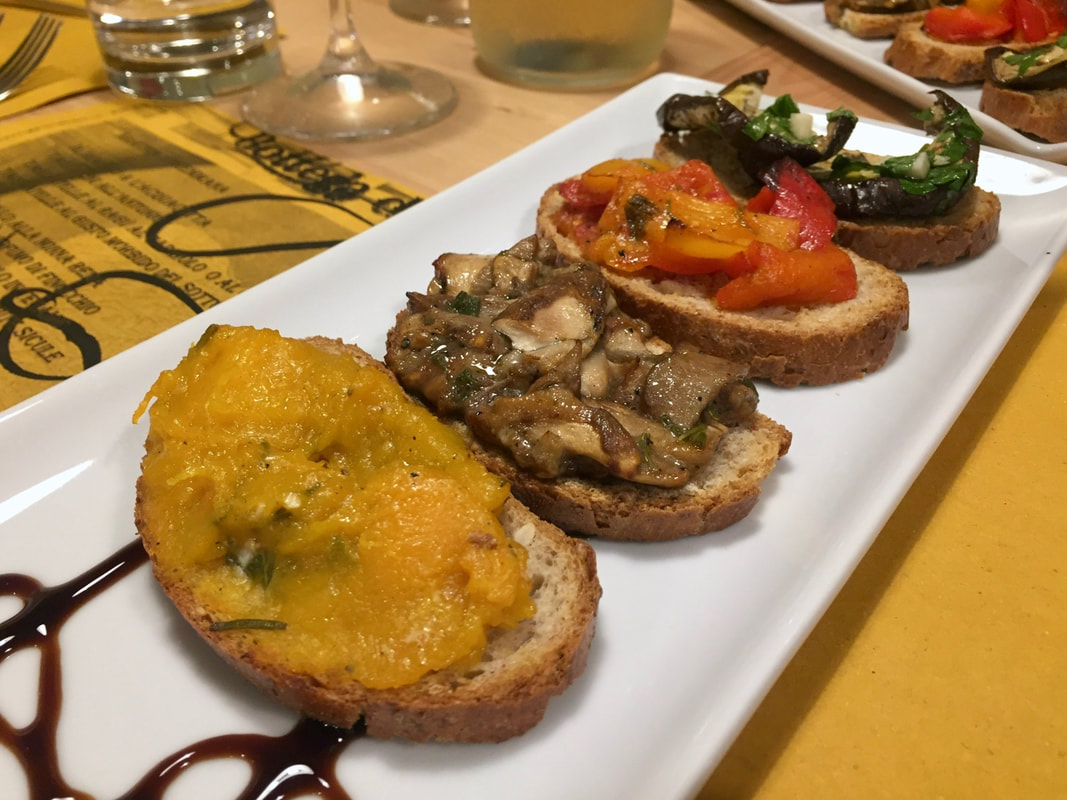 Bottega di Alberto, Montorgiali​
Via del Corso 8, 58054 Montorgiali​
Dolce ali sladica je zagotovo nepogrešljivi del kosila. A na polovici našega potovanja sem se sladicam že morala odpovedati, saj bi se domov vrnila z še več kilogrami.
Na meniju je skoraj vedno slavni tiramisu ali panna cotta, privoščimo pa si lahko tudi kakšen kolaček ob skodelici kave. Naj povem, da ni čisto res, da kapučina popoldne ob kosilu ne strežejo. Jaz sem si ga vedno naročila v popoldanskih urah in ga tudi dobila. Menda pa naj bi bilo tudi tako, da ti ga prav ne želijo postreči. Italijani pač.